SmartSolar MPPT 150V/100A-MC4 | (12/24/36/48V-100A)
Ultra-fast Maximum Power Point Tracking (MPPT) :
Especially in case of a clouded sky, when light intensity is changing continuously, an ultra-fast MPPT controller will improve energy harvest by up to 30% compared to PWM charge controllers and by up to 10% compared to slower MPPT controllers.
Advanced Maximum Power Point Detection in case of partial shading conditions :
If partial shading occurs, two or more maximum power points may be present on the powervoltage curve. Conventional MPPTs tend to lock to a local MPP, which may not be the optimum MPP. The innovative SmartSolar algorithm will always maximize energy harvest by locking to the optimum MPP.
Specifications
Documents & Data Sheets
Additional information
Warranty
Supplier Part No:

SCC010100310

Weight:

4.5 kg

Min PPT Voltage:

49 V

Max PPT Voltage:

145 V

DC Startup Voltage:

49 V

DC Shutdown Voltage:

49 V

Max Input Voltage:

150 V

Max DC Power:

5,800 W

Max DC Current:

100 A

Max DC Inputs:

6

Has DC Fuses:

0

Connector:

MC4

Included Connectors:

0

IP Rating:

IP22

MPPT Trackers:

1

Has Integrated DC Switch:

No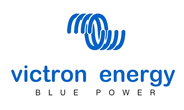 Additional information
| | |
| --- | --- |
| Weight | 4.5 kg |
| Dimensions | 24.6 × 29.5 × 10.3 cm |
Warranty Information
All products come with manufacturer warranty. Manufacturer warranty claim forms can be found under DATA SHEETS. If there is no warranty form there please request one from our offices.